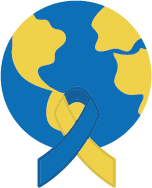 Thank you so much for your interest in becoming a Volunteer with DSAB! We partner with many of volunteers each year to make our programs a success.
We have volunteer opportunities to suit different interests including:
Annually at Down for Derby Gala & Auction
Annually at Brevard Buddy Walk
Monthly Adult Fitness
Monthly Teen/Adult Social Club
And Much More!!!!
Please register with us as a volunteer.
We will reach out to you via email to notify you about the Volunteer opportunities that are available.
Our Goal
Through our community activities, events, and funding for our local families, we are striving to build a supportive culture of awareness, acceptance, and advocacy throughout Brevard County.
DSAB is fully funded by generous donations from local partners in advocacy and people like you! All of our funds stay in Brevard County to directly support individuals with Down syndrome and their families living here.
Email us:
info@dsabrevard.org
Addresss
125 E. Merritt Island Causeway, Suite 107 Box 361 Merritt Island, FL 32952